At the March 22nd Connect•Work•Thrive Conference
Charles will facilitate the workshop
The Times They Are A-Changin':
Career Advice from Chuck Close and Muhammed Ali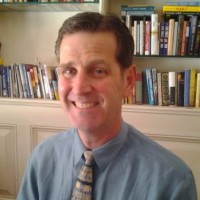 Charles Wienbar has few straight lines on his resume, having worked in documentary video, interactive software, and biotechnology.  He has redefined his career and reinvented himself multiple times, most notably in response to being diagnosed with Multiple Sclerosis in 1994.
Charles' experience highlights the need to adapt, and he has been a keynote speaker at a variety of local organizations, including ProjectHired and the YMCA of San Francisco. Charles holds a BA in Speech & Communications from the University of Minnesota – Twin Cities and an MBA from Stanford's Graduate School of Business.