Diana Ecker
At the March 22nd Connect•Work•Thrive Conference
Diana will also facilitate the workshop
5 Lessons for the Job Search from the World of Online Dating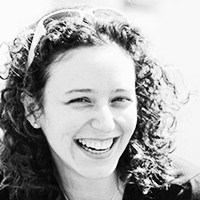 If you're thinking about creating a website for your new business or project, this session is for you.
Discover how to make the process of creating your site more enjoyable — and how to make the site itself more effective. Find out how to adapt best practices of professionals (and how to avoid the most common mistakes). We'll also take a hard look at the numbers: what makes the most sense on a budget, and where does it make sense to invest?
Whether you're planning to outsource the entire process or roll your sleeves up and do it yourself, you can go in with a strategic mindset from the start. Every attendee will leave with a checklist of clear, easy-to-understand questions that they can use to guide the creation of their next website.