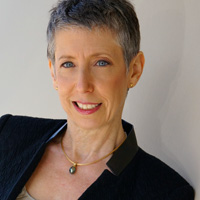 Your energy, ideas, skills, and talents are all critical to landing that new job, earning that promotion, starting your own business, or getting funding from a VC. How you present yourself is key, including the power of your "look."
What is your closet telling you?
Do you have a closet full of clothes but nothing to wear? Are there "seemed like a good idea at the time" items in there with tags still attached? Are you holding onto pieces from a past life? Are you feeling as if you lost your personal style mojo? Or are you just not sure how to make your personal style work for you?
The answers to these questions begin with your Personal Style Formula.
Together we'll explore the concept of the Personal Style Formula and discuss how to begin developing your own Personal Style Formula that will help you:
Create authentic visual impact and boost your self-confidence
Easily pull together your look each morning
Identify the hidden gems in your closet and let go of the pieces that don't work
Shop smarter, rather than harder
NEVER AGAIN purchase pieces that just don't work for you
This is a fun, interactive workshop. Own your visual power and use it!