At the Connect•Work•Thrive Conference,
Sheryl will deliver the Opening Keynote address:
Burnish Your Brand: Using Your Best Talents More Often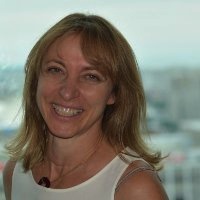 Senior Director, Technology Standards, Open Source Strategy, and Strategic Initiatives, EMC
Founder, Women's Leadership Forum Silicon Valley
Author, "

Burnish Your Brand, Using Your Best Talents More Often"
Sheryl is a change agent fostering innovative cultures while building organizations that are more efficient, productive, and competitive. She began her professional career in finance in New York City before moving to Phoenix and into high tech sales.
Leveraging business and technology skills, she founded and was CEO of a business consulting company before returning to NYC to work for EMC Corporation. Sheryl currently leads open source strategy, technology standards group, and strategic initiatives at EMC.
Sheryl holds board positions with the Association for Corporate Growth Silicon Valley, The California Diversity Council, and Watermark, a forum for executive women leaders. Her contributions have been recognized by the YWCA with the receipt of the Tribute to Women (Twin) Award, and by Enterprise 2.0, which named her one of the Top Ten Women awards.
With a deep understanding of the impact of leadership and innovation in this increasingly connected world, Sheryl is committed to empowering women and creating a corporate culture that spurs innovation.