At the Connect•Work•Thrive Conference,
Pam will facilitate the workshops:
Start in Stride: Succeed in Your New Role by Acing the First 6 Weeks
Onboarding Executives: Grasping the Opportunity to Move Senior Teams Forward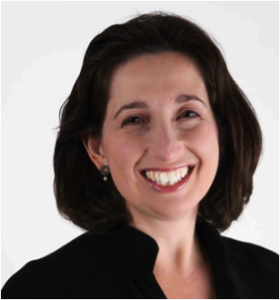 Founder, IdeaShape
Author, 42 Rules for Your New Leadership Role:
The Manual They Didn't Hand You When You Made
VP, Director, or Manager
Pam Fox Rollin coaches executives and teams to start smart, shape their future, and make differences productive. Drawing on two decades experience in strategy consulting, management education, and leadership development, Pam is known as a valuable thought-partner to leaders in complex organizations. Pam's IdeaShape clients include Accenture, Autodesk, Blue Shield of CA, eBay, Genentech/Roche, GlaxoSmithKline, LinkedIn, Logitech, Charles Schwab, Verizon, and variety of emerging companies. Before founding IdeaShape in 1999, Pam guided executives of healthcare and financial service companies through major strategic change with Accenture Strategic Services and Bain & Company; clients included C-level executives at United Health Group, Kaiser Permanente, and Anthem BCBS.
Pam earned an MBA from Stanford University's Graduate School of Business, where she later consulted for eight years as a Guest Fellow and Master Coach. She has been Senior Facilitator for courses including the class alumni rate most valuable: Interpersonal Dynamics. Pam holds a Bachelor's in Organization Studies from University of California, Davis. Pam is recognized internationally as an expert in using the Myers-Briggs Type Indicator® with leaders and teams.
With a deep commitment to community service, Pam has served on boards and led initiatives for organizations in food banking, women's health, and leadership development.
Pam's book, 42 Rules for Your New Leadership Role: The Manual They Didn't Hand You When You Made VP, Director, or Manager (second edition, 2012) is hailed by senior executives, leaders at all levels, HR, and executive coaches as the essential pocket guide for navigating those critical first months.