Vivian Steir Rabin, Co-Founder, iRelaunch and
Co-Author, Back on the Career Track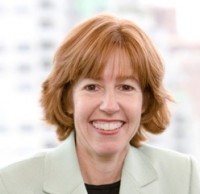 Are you a professional who has been out of the paid workforce for 3, 5, 10 or even 15 years or more?
Are you thinking about returning to work, but not sure what you want to do at this point in your life?
Do you know what you want to do, but you're worried about whether you're marketable?
Are you tired of answering online job ads and not getting any response?
Are you interested in finding meaningful work, but concerned you won't be able to maintain work-family balance?
In this dynamic presentation, Vivian will share the strategies and tactics that will enable you to relaunch your career on terms that work in your life today.  Learn about the three "C"s of relaunching, the most effective networking techniques and how to turn a "foot in the door" into your dream job.  Full of concrete suggestions and real-life success relaunch stories, you'll leave the room empowered and inspired.