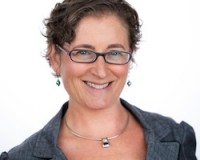 Do you have "gaps" in your resume? Do you want to return to the type of work you did 10 years ago, or are you interested in changing careers? Have you taken a break from the traditional working world in order to raise children or care for a loved one?
Many job seekers, both men and women, find themselves in these situations and struggle with how to present their non-traditional experience. In this interactive session, you will have a chance to ask all your questions about resumes for career change and re-entry into the workforce. Brenda will share samples of resumes for people in similar situations that led to interviews and job offers.
Register early and you might get a personal resume review during the session!
Brenda will also facilitate the workshop:
How to Write a KILLER LinkedIn Profile