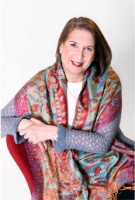 What If I said that EVERYONE is this room is already in a better place and set up for more success in the workforce than 70% of the people at work today? What if I said that each one of us has the power to be a CEO, beginning on day one of a new job? You'd probably think I was crazy wouldn't you?
However, it's true – and it all starts with how engaged you are as you embark on your re-entry journey.
Engagement is what motivates people to not only feel dedicated to their job and their life, but to also feel rewarded by what they do and how they do it. It pushes people to look at things differently, and go above and beyond not because they have to, but because they want to.
As you go thru this exciting day and learn from this incredibly talented lineup of experts, remember this one important key: to successfully reengage in work and life, don't run away from something, but instead walk toward something better.
During this keynote, I will give you tips, tools and insights that will get you fully engaged, passionate, and loving your life and your job in order to achieve great success!